WTF Wednesday: Hardik Pandya's dad dismissing his son's sexist remarks as entertaining is doing more bad than good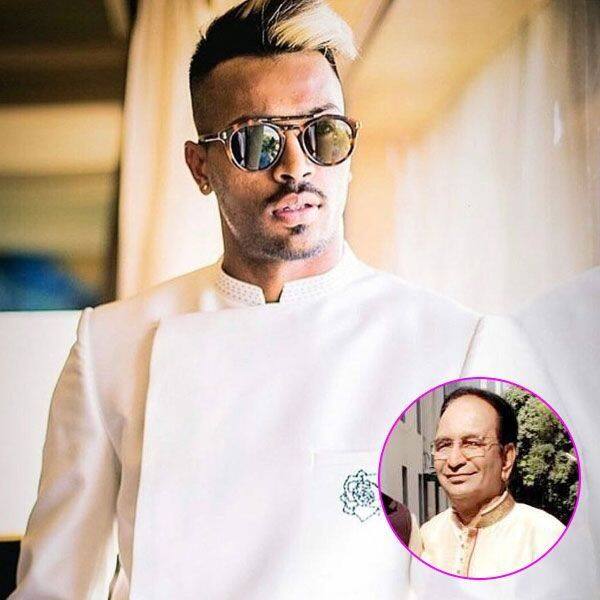 Honestly, no one was too excited about the Koffee with Karan 6 episode featuring Hardik Pandya and KL Rahul. It was kind of a filler. However, the episode turned out to be the most talked about for all the wrong reasons. From talking about how he discussed losing his virginity with his parents to saying that he likes to see how women move before asking their names, his comments came across as sexist and misogynistic. While KL Rahul was also pretty frank about his personal life, he chose his words more carefully. If this was not all, Hardik also spoke about how teammates adjusted in case someone had got a girl to his room. The comments left lovers of Indian cricket infuriated and were slammed by Sunil Gavaskar and Harbhajan Singh. Former cricketers felt that he painted a wrong picture about everyone.
In an effort to control the damage, Pandya's father Himanshu told tabloid, Mid-Day, "I don't think people should read too much into his comments. It was an entertainment show and his comments were made in a light-hearted manner. He was only looking to entertain the audience. So, it (comments) should not be viewed very seriously or negatively. He is an innocent boy with a very fun- loving nature." Well, this statement is going to do more bad than good. We are sure he knows that Indians literally cricketers. The reverence for any player is equal to that for the Gods. Even foreign players will agree on it. Talking about entertainment, we feel that Hardik is not living under a rock. He is sufficiently active on Twitter and social media to know about things like the #MeToo movement, which is striving for gender equality. And his purpose on the show was not to entertain. He is not an actor or comedian, who has to earn money by making people laugh by hook or by crook.
Frankly, no one would have minded much if he had just bragged about his hyper-active dating life. He would escape being labelled as a braggart. It is the objectification of women that is highly derogatory. There have been many cricketers who have been asked about their favourite actress, actor or crush on talk shows and they have answered within the limits of decency. The same host has posed many naughty questions to Bollywood celebs who have laughed them off. There is no denying that Hardik made the whole conversation loaded with sexist talk. Unlike actors, the social responsibility of sportsmen is at another level. A lot of people have blamed his apparent lack of education for this whole fiasco but one would assume that an international sportsman who have learnt a lot more than what is taught in academic life.
Misogyny is not cool. We make peace with the misogynistic men around us taking into consideration our general social conditioning but it's tough to forgive someone who is as privileged as an international player. It would be prudent if everyone accepted that he was wrong and offered a genuine apology. Indian cricket has given us many gentlemen and that's what we truly cherish as fans!
WTF Wednesday: Hardik Pandya's dad dismissing his son's sexist remarks as entertaining is doing more bad than good
Reviewed by
ghost
on
January 15, 2019
Rating: