Uri movie: Five reasons why Vicky Kaushal-starrer stands out from other war-drama movies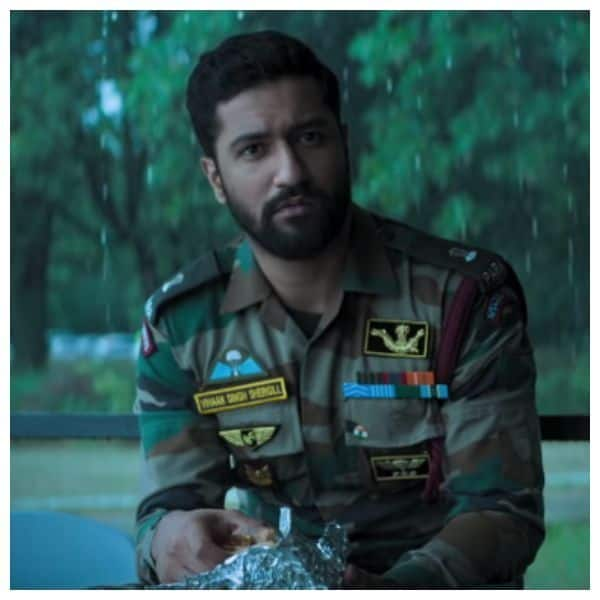 Vicky Kaushal is starting off the year on a patriotic note with Uri: The Surgical Attack. The movie is 2019's first release and it sees the actor don the Major's uniform to fight terrorists. The film is based on the surgical attacks which took place in 2016 and sheds light on the various terrorist attacks which happened on the Indian side of the Line of Control (LOC) which eventually lead the government to plan the surgical strikes. Vicky plays Major Vihaan Shergill, the man who executed the whole operation. The film also stars Yami Gautam and Paresh Rawal in pivotal roles.
While we shared our review recently, we couldn't stop thinking about how different Uri is from the other war-drama movies we've seen in the past. Who doesn't remember Border and LOC Kargil? Those songs and drama that led up to an edge-of-the-seat climax has been such a crucial part of most people's film-watching history. But Uri is different. Although it ignites the same sense of patriotism as other war movies, the film uses a different formula. Here are five things that make Uri a different watch:
Freedom from unnecessary songs:
Director Aditya Dhar keeps the audience hooked to the story instead of distracting it with songs. The movie is on the run to reach the climax and doesn't divert in any way.
No emotional baggage:
Most war-dramas of the past have army officers throwing around their emotions all over the place. The story diverts from the whole war to personal stories and we watch different stories which make the viewer move away from the point of the movie. Whereas in Uri, we are introduced to Vihaan's family and his relationships, but it is only shown as a catalyst in the plot. There are scenes where you see Vihaan's emotional side but it was limited to the scene.
Making war not a love story:
Most war or patriotic movies have a love drama associated with them. Thankfully, Uri has only love for the nation and brothers in the army. There are moments when your brain works in the Bollywood way and thinks that there is a possible love angle waiting to happen, but Aditya refuses to let that happen.
Emotions over dialogues:
In most Bollywood movies of this genre, the dialogue writer pens down heavy weight statements like, "Tum doodh mangoge hum kheer denge, Tum Kashmir mangoge toh hum tumhe cheer denge" and "Pehli goli woh chalayega … aur aakhri goli hum." Instead, Aditya has chosen to keep it real and give us a glimpse of a realistic Indian army.
Storytelling style:
As mentioned in the review, the director has chosen to elaborate the stories chapter-wise instead of packing up everything in one long plot.
Uri releases in cinemas this weekend.
Uri movie: Five reasons why Vicky Kaushal-starrer stands out from other war-drama movies
Reviewed by
ghost
on
January 09, 2019
Rating: