Petta movie review: Rajinikanth shines bright in this tried and tested fan-feast narrative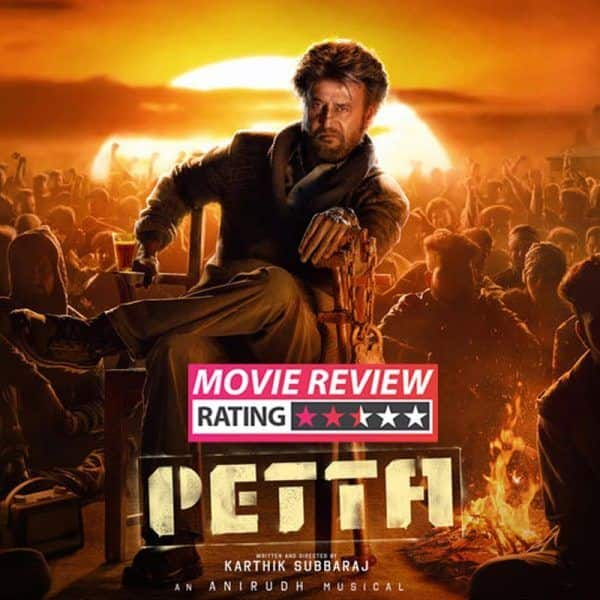 Superstar Rajinikanth's much celebrated Petta has released today and it's a carnival day for fans of the actor. Directed by Karthik Subbaraj, Petta features Rajinikanth in a role that he has shone numerous times back in the hay days. Swag, style and comedy, Rajinikanth is back with what he does best in Petta which makes the film a jamboree for fans of the superstar. Rajinikanth (playing Kaali in present day story and Petta in flashback) owns the screen majestically and delivers millions of moments for fans to rejoice. Karthik Subbaraj, as a staunch fan of Rajinikanth, comes up with a narrative which suits the superstar image perfectly.
What's it about
Kaali makes a dashing entry into a college as a hostel warden and the situation in the college, because of few students, is mayhem. Kaali takes it on him to set things right and in the process ends up in an encounter with Jithu and Singaara played by Vijay Sethupathi and Nawazuddin Siddiqui respectively. This situation takes the narrative to a flashback which reveals why Rajinikanth decides to take up the job of a hostel warden.
What's Hot
Rajinikanth is the show-stealer in Petta and there's no second thought in that. Petta is all that you want to see as a Rajinikanth fan and if you aren't a fan, this mass-entertainer is a perfect example of why he is the superstar of Indian cinema. Swag, style, intensity and the list could go on forever but the list of adjectives to describe his magnanimity when on screen would still fall short. Vijay Sethupathi, in a brief yet important part, shines like always. The 96 actor manages to garner equal limelight even while sharing the screen space with Rajinikanth. Nawazuddin Siddiqui, making his debut in Tamil, owns up his role as the antagonist and puts up an impressive show. Simran and Trisha Krishnan get to play short roles in the tight screenplay but the actresses impress with their presence. Music composer Anirudh Ravichander seems to have preserved his best for Petta and packs up a punch with the background scores for the mass elevating scenes of Rajinikanth. Cinematography by Tirru needs a special mention and the ace lensman cranks some stunning visuals in Petta.
What's Not
While the first half zips through like a rocket and makes you wanting more of what you've seen of Rajinikanth, the second half derails at few junctures testing your patience a bit. After the backstory drops in the second half, one may get a feeling that Nawazuddin Siddiqui is wasted in that less intense role and he could have had more. Fifteen minutes before the end credit titles, a surprise is revealed but the wait is too long for those few minutes. Bringing on board stars like Trisha and Simran, you would want to see more of them but their blink-and-miss appearances disappoint you as well.
BL Verdict
All said and done, watch Petta for Rajinikanth to go back in time and relive the 90s era of the superstar. We go with a 2.5 for Petta.
P.S:You may miss out on hearing a few lines amidst all the fanfare in the cinema hall.
Petta movie review: Rajinikanth shines bright in this tried and tested fan-feast narrative
Reviewed by
ghost
on
January 10, 2019
Rating: