Kundali Bhagya 11 January 2019 written update of full episode: Rishabh learns about the mastermind Prithvi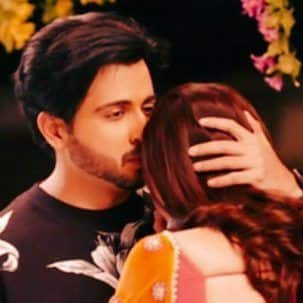 As Rishabh's family members ask the lawyer to save Rishabh at any cost. The lawyer knows that Billa had done the accident of Ritwik. So he asks all to make him accept his crime so that Rishabh cannot be punished. On the other side, Prithvi goes to meet Billa. But he comes by saying that he came to meet some other criminal as he could not take Billa's name as Luthras and Aroras might doubt on him. Prithvi asks Billa to instruct him what to say during the court hearing. The other criminal whose name Rishabh used reveals to the constable that Prithvi actually came to meet Billa. But Prithvi handles the situation by doing some drama making the constable that he is innocent and he came to meet that criminal only. The constable believes him. After the constable leaves from there, Prithvi threatens the criminal not to disturb him. The criminal Mahendra questions Prithvi about him knowing his name while he is in jail. Prithvi asks Billa to give take of Rishabh Luthra in the court who asked him to kill Ritwik. He asks him to be firm on his statement else no one will be able to save him bribing him to send him to abroad for a settled life. But Billa is in dilemma about Prithvi's behaviour in front of Luthras and behind Luthras. Prithvi says that he is 'Aas Tin Ka Saap'. He keeps showing big dreams to Billa about settling down in abroad. He also reveals that he wants to take revenge from Rishabh Luthra.
In the next scene, Rishabh enquires to the constable about the hearing when he learns that a person had come to meet Billa. Rishabh doubts that it can be the mastermind behind Ritwik's murder. He asks for the name of the person who came to meet Billa. He asks the constable to check the register to get the name of that person. But the constable is still in dilemma about whether to help Rishabh or not. Another criminal in the same cell asks the constable to help Rishabh as he is requesting him in soft words.
In the next scene, Manisha goes to see Prithvi but he is not at home. He pushes his girlfriend away. She blames her for planning to kill Ritwik. But Prithvi's girlfriend pretends that she doesn't know anything. Monisha still tries to hurt her hand to make her reveal the truth.
The constable informs that the person who entered his name to meet Mahendra was talking to Billa. Rishabh is shocked to know that the person who came to meet was Prithvi Malhotra. He gets shocked.
Prithvi's girlfriend accepts the fact that she killed Ritwik as Monisha says lies that Billa told her that Prithvi asked Billa to kill Ritwik. Monisha gets very angry. She takes a vase in her hand to hit her but she stops herself. Prithvi's girlfriend tries to pretend to Monisha that they were always on Ritwik and Monisha's side but now she is very much disturbed so she cannot understand that.
Rishabh is wondering how Prithvi went to meet Billa. Prithvi's girlfriend tries to fuel Monisha against Preeta. Monisha gets confused to hear all that.
Kundali Bhagya 11 January 2019 written update of full episode: Rishabh learns about the mastermind Prithvi
Reviewed by
ghost
on
January 11, 2019
Rating: