Kumkum Bhagya 14 January 2019 written update of full episode: Pragya doubts on Purab and Disha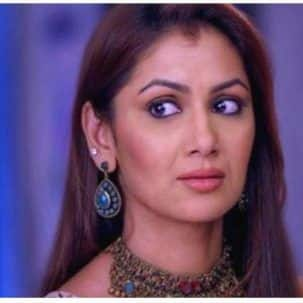 Today's episode starts with Pragya tensed as she fears if Abhi knows the fact that she is not married to King. She doubts that Disha and Purab hiding something from her. King enquires about Pragya and Kiara to his servant. The servant informs him that they have not come back home from the school yet. On the other side, Pragya is wondering about how Abhi, Disha and Purab might know something. King calls her. She tells him the incidence happened with Kiara and how she along with Abhi took Kiara to the hospital for the treatment. King gets shocked. He gets upset with Pragya for not informing him about it proactively as he is concerned for Kiara. Pragya also feels that it was her mistake of not informing him. She also feels that she forgets about the rest of the world when she is with Abhi as she is madly in love with him. Abhi notices that she is upset. He apologizes to her for talking to her rudely earlier. She notices the change in him as Disha and Purab might have asked him to say all that. King leaves for the hospital. But his car hits Tanu's car. Tanu comes out of the car. She shouts at him for damaging her car. But King asks her to let him know about the expenses for the damage as he needs to see someone in the hospital as it is an emergency. He apologizes to her but he also informs her that Kiara met with an accident. So she apologizes to her saying that she also came to see Kiara only. She wonders why Pragya didn't tell King about the accident immediately.
Purab and Disha are waiting outside the operation theatre. Purab feels that Abhi should have been there as they are going to do the risky task of DNA test. They have a cute fight with each other. She tells him that Abhi should not be there as they need to keep Pragya away from Kiara as they are going to do the DNA test. Purab appreciates her idea. Doctor informs them that Kiara is out of danger now. Disha thanks him for saving Disha's life. She calls Doctor Anjali. Doctor Anjali informs her that the technical team will help them but Disha and Purab will have to help her as there are CCTV cameras in the hospital so they as employee, she cannot go inside. She asks Disha to take the required things for the DNA test of Kiara and give those things in the lab for the test. Disha goes inside for the same and Purab goes to handle the situation outside.
Abhi is thinking about the idea of DNA test by Disha and Purab. Pragya comes to him asking about the matter as she feels that he is behaving weird. She doubts about it. Abhi says that he is behaving normal just to make her relax. But she doesn't believe him. She goes to see Kiara. He follows her as she may see Disha and Purab planning for Kiara's DNA test. DIsha and Purab see Kiara. They feel sad for her situation. Purab diverts the nurses in the room. Disha feels guilty for taking Kiara's DNA test without letting her know as she wants Abhi and Pragya to reunite. She takes all the necessary things like Kiara's saliva, hair, nail which are necessary for the DNA test. She feels very guilty while doing it as she feels that Kiara might feel the pain. Purab and Disha then decide to inform Pragya to meet Kiara as they are done with the DNA test preparations.
In the next scene, Pragya is heading over to meet KIara but Abhi tries to stop her so that Disha and Purab will get time for the DNA test. King comes there. Abhi gets upset as he feels that Pragya forgets him once King is with her. Pragya asks King if he is still upset with her or not informing him about Kiara's accident. King says that he is disappointed with her. Tanu also arrives there. Abhi questions her. She tells him that she came to meet Kiara but Abhi gets angry on her for showing fake concern about his daughter Kiara. Later he leaves from there.
King is also upset with Pragya as he feels that Pragya has again proved that he is not real father of Kiara. Pragya makes him understand that she forgot to call him as she was scared. But King is hurt with her behaviour. Pragya keeps on apologizing him for that. King says that he will always be with Kiara as he assumes her as his daughter. While King also apologizes to her for bursting on her, Abhi sees him with Pragya. Pragya also feels awkward to see him there. Abhi comes to them asking King to leave Pragya. King wonders about it. Pragya is shocked.
Kumkum Bhagya 14 January 2019 written update of full episode: Pragya doubts on Purab and Disha
Reviewed by
ghost
on
January 14, 2019
Rating: