'I'm always fanboying when he is around,' Ranveer Singh speaks on working with Ajay Devgn in Simmba - watch EXCLUSIVE video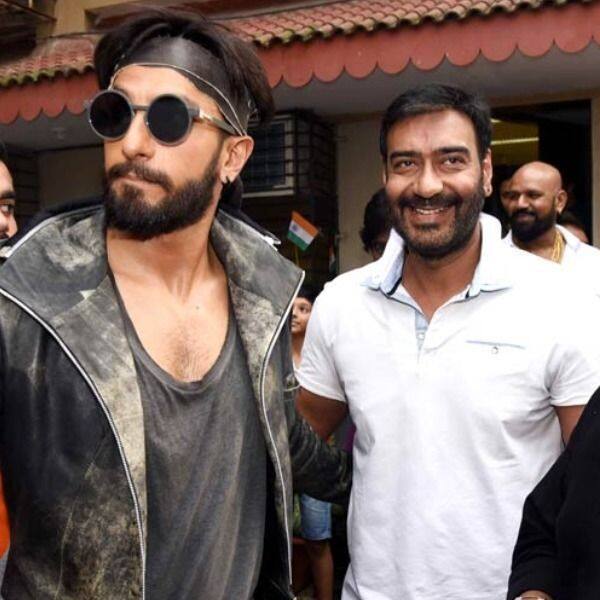 It's been a while since Rohit Shetty's Simmba released in theatres but the way it is still roaring at the box office is the living proof that we are living in the era of Ranveer Singh. That and the way it has swiftly entered the 200 crore club and into the hearts of countless fans simultaneously. Of course, the dialogues, the action sequences, the antics and the works packed a punch, but the hit clearly landed the most when the director gave the audiences something they didn't know they wanted – the cameo of the OG, Singham Ajay Devgn! Needless to say, it not only gave the movie a mind-ich-blowing cop crossover but it also gave the fans a lot to hoot over.
And Ranveer? Well, nothing much just an experience he will cherish forever. That's what he told us (and more) when we sat down for an exclusive interview to speak about the monstrous success of Simmba. When quizzed about his working equation with Ajay and he said, "I am always fanboying when he is around. He is one of my screen idols. What can you say about him? It's so refreshing to meet someone of his stature who is so grounded, humble and modest, so clear about the perspective he has. He is so real! When he comes on set, the kind of aura he carries wherever he goes – he is a superstar. To be collaborating with him was a mind trip for me. It was like, I finished one shot, and I went to the monitor to check it and it was, and then he comes in the frame and I was like, 'Sh*t man, is this for real? That's me and Ajay Devgn together?' It's wild, it gives me goosebumps!" Watch the video here.
Not just that, the actor also opened up about his cinematic journey so far of having worked with his childhood heroes. "I grew up in the 90s and all those heroes are my screen idols. I have had the good fortune of working with Govinda ji, Anil Kapoorji, these guys have my whole heart. They are such a large part of the reason I have wanted to become an actor. I didn't want to be an actor, I just wanted to become a Hindi film ka hero (laughs)," he added.
'I'm always fanboying when he is around,' Ranveer Singh speaks on working with Ajay Devgn in Simmba - watch EXCLUSIVE video
Reviewed by
ghost
on
January 09, 2019
Rating: