If you are going nuts waiting for Avengers: Endgame, you can't miss the Oscars telecast - here's why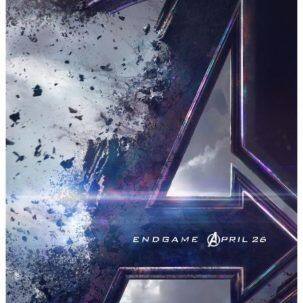 April 26, 2019, will be as important as April 27, 2018, was. Avengers: Infinity War released last year and this year we have the Endgame. With more than half of the superheroes disappearing, things have become extremely dark for the Avengers and they have to take on Thanos with whatever they have now. As if the buzz around the film is not already strong, Marvel Studios keep releasing more promotional materials every other day which is making us go nuts waiting for the film to release. Now we hear a new trailer of the film will be screened during the Oscars 2018 telecast!
A report suggests that the actors who play superheroes in the Avengers series will be part of the Oscar night which will be telecasted live all over the world. Thus, it's an apt event to release the second trailer of the film. Other reports suggest that the same might happen during the Super Bowl in February. Now that's an event which sees filmmakers make a beeline to release new trailers. Last year, it was Black Panther, Jurassic World Fallen Kingdom, Solo: A Star Wars Story, Skyscraper and Avengers: Infinity War's trailers. This year, it could be the Endgame. Whatever may be the TV spot that this film received, we are game for any new update on the film.
Meanwhile, you can check out the first trailer here…
So if you are even thinking of skipping Oscars' live telecast coming February, we advise you not to.
If you are going nuts waiting for Avengers: Endgame, you can't miss the Oscars telecast - here's why
Reviewed by
ghost
on
January 11, 2019
Rating: