Guddan Tumse Na Ho Payega 14 January 2019 written update of full episode: Guddan identifies the kidnapper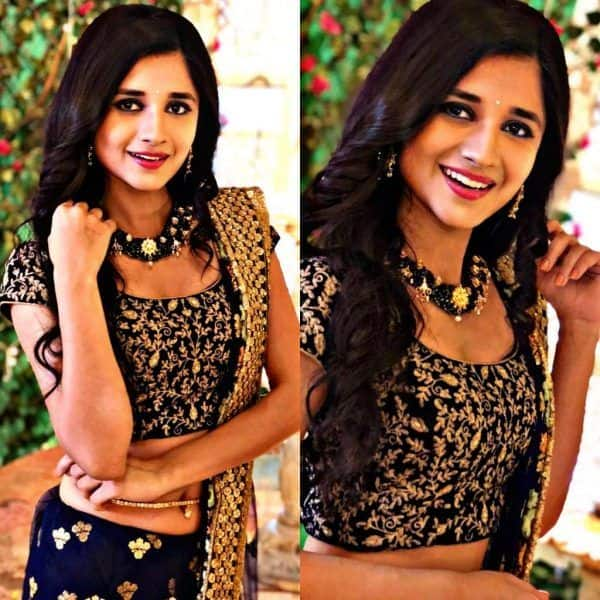 Today's episode starts with Dadi asking Guddan about distributing the masks to everyone. Guddan is upset as AJ will not be interested for the dance with the masks.By that time AJ comes there. He takes a mask. Guddan and Dadi are shocked with happiness to see him like that. Later he clarifies that the party is kept for the mask only in order to look for the kidnapper. Guddan is not able to believe his behaviour which is very promising. She distributes the masks to all. Parv is very tensed as if Akshat learns about him kidnapping Revati, he will not spare Parv. He announces dinner before Guddan distributes the masks in order to avoid the guests wearing the masks. Guddan fires him to spoil her plan. All the guests start having dinner. Guddan gets disappointed. She request Durga to help her. Guddan says that whatever she is doing is for the truth so they need to dos something. Durga gives a tight slap to the manager firing him for not being careful. She does all that drama just to delay the dinner by 30 minutes. Guddan becomes happy. Durga asks Guddan to start with the mask dance arranged. Akshat also apologizes the guests for the delay in lunch. Guddan thanks Durga for helping her. Laxmi and Saru are upset with Durga as she helped Guddan. Durga feels that there is no kidnapper in the party so Guddan's real face will be exposed in front of her at the end of the party. Guddan distributes the masks. Saru also forces Parv to join the mask party but Guddan informs that there is no mask left in the box. Parv is happy to know that. AJ gives him a mask. As all force him, Saru ties the mask on Parv's face. This makes Parv tensed as Guddan will identify him. Akshat keeps eye on Parv. Later the mask dance starts. AJ and Guddan also enjoy dancing with the mask. Dadi is happy to see them together.Parv dances with Revati. Revati tries to reveal the fact about her and Parv to Guddan but later she sees that it is her mother only. Her mother gets angry. She takes Revati on another side. While dancing, all rotate clock wise. Before Guddan comes to dance with Parv in the circle, he tries to get away from there. But Guddan notices his eyes. While she moves ahead to confirm, someone hits her. So Parv takes this opportunity and escapes from there. AJ asks Guddan about it. She tells him that she saw the person with the same eyes.
Guddan's mother scolds Revati for trying to reveal the truth to Guddan. She instructs Revati to reveal it when she will ask her to. She decides to get Revati married to Parv as soon as possible before she tells it to Guddan. Guddan describes the person to AJ. AJ and Guddan both look for the same person in the party. She again sees Parv hiding himself. Parv again tries to go away from there. But Parv gets tensed as someone stops him from behind.
Guddan Tumse Na Ho Payega 14 January 2019 written update of full episode: Guddan identifies the kidnapper
Reviewed by
ghost
on
January 14, 2019
Rating: