From Hrithik Roshan to Deepika Padukone, B-Town showers Ayushmann Khurrana's wife Tahira with love after she shaves her head for cancer treatment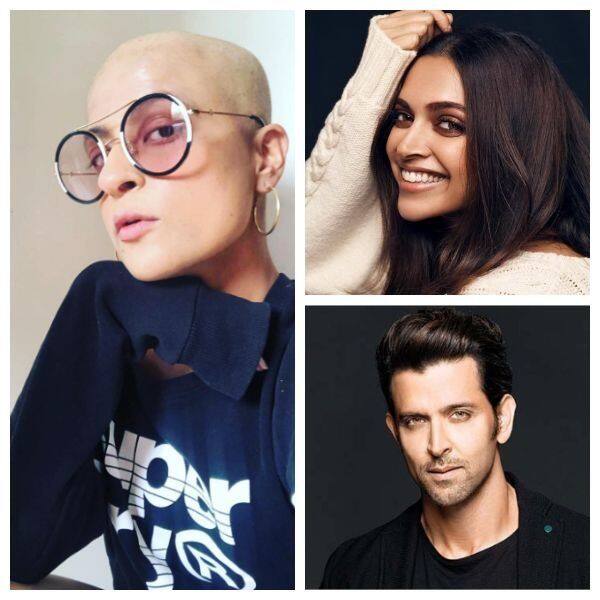 Tahira Kashyap was diagnosed with Stage1A breast cancer last year. But that did not stop her from going about with a normal life. Ayushmann Khurrana's wife, who is soon going to make her directorial debut in Bollywood, was seen celebrating Diwali, observing fast on Karwachaut and what not. She has been the superwoman we all look up to. And now, the superwoman decided to let go of her extensions to proclaim, bald is beautiful! The actress shared a picture of her bald head and introduced her new self. Since then, Bollywood celebrities are showering Tahira with love and showing her all the support. While Ayushmann left a comment on her picture, deeming her "hottie," Deepika Padukone took to Twitter to share her thoughts.
The actress retweeted Tahira's post and called her new look, "Hot." Hrithik Roshan, who was supporting his father Rakesh Roshan through his throat cancer surgery a few days ago, shared Tahira's post and called her step "amazing."
Dia Mirza also took to Twitter and said, "You beautiful beautiful woman." Check out all the reactions here:



Hottie! ❤️ https://t.co/MMqVPTM9W0




— Ayushmann Khurrana (@ayushmannk) January 16, 2019






HOT!!!??? https://t.co/jjc8FLxzev




— Deepika Padukone (@deepikapadukone) January 16, 2019






Amazing ? https://t.co/YJDFsi4ryt




— Hrithik Roshan (@iHrithik) January 16, 2019






So inspiring are you @tahira_k ?? much love ?




— sonalikulkarni (@sonalikulkarni) January 16, 2019






You beautiful beautiful woman @tahira_k ❤️❤️ https://t.co/BHMTvaq4EI




— Dia Mirza (@deespeak) January 16, 2019



Sharing the picture of her new self, she wrote, "That's a new me with the old self! Was getting tired of the extensions, so this is how it is and it's so liberating in every sense of the word, so much so that I don't have to duck the shower while bathing or while picking up the soap! I never thought I had go bald, was stretching my time with the good ol' cap for too long. But this feels so good❤️"
You look absolutely beautiful, Tahira!
From Hrithik Roshan to Deepika Padukone, B-Town showers Ayushmann Khurrana's wife Tahira with love after she shaves her head for cancer treatment
Reviewed by
ghost
on
January 16, 2019
Rating: