EXCLUSIVE! 'I cannot pass any judgements on the girl but I strongly believe Rajkumar Hirani cannot do this' says Amardeep Jha who worked with the director in 3 Idiots and PK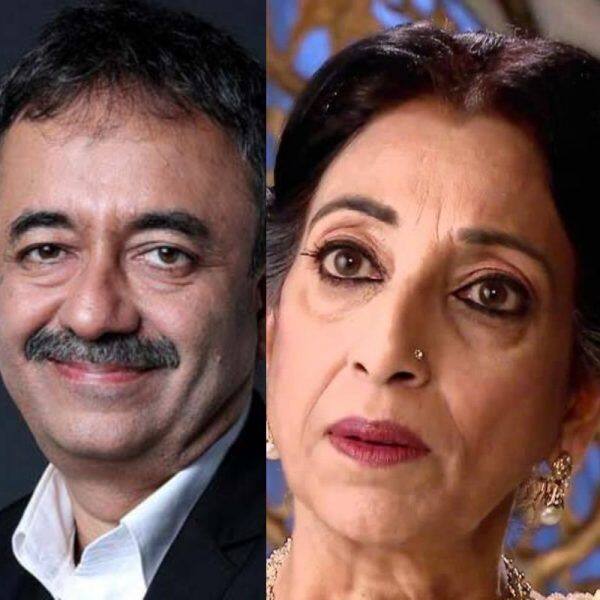 A few hours earlier the shocking reports of filmmaker Rajkumar Hirani getting embroiled in the #MeToo movement arrived. As per the report a female crew member of 2018's hit Sanju accused Hirani of sexual misconduct while filming the biopic for over six months. The reports shocked many since it involved Hirani's name who is known as a family man with values. Although the director has denied the allegations the news still hits us hard. BollywoodLife got in touch with veteran actress Amardeep Jha who has been a part of Hirani's two blockbuster movies, 3 Idiots and PK. In an exclusive conversation with us, the actress was taken aback by the news. "I'm shocked. I cannot even believe this. He was a man whom I used to look up to. On the sets, he used to be like a walking angel. With utmost positivity, he used to treat everyone equally on the sets. I have only interacted with him on the sets and what I know of him as a person, this comes as a major shocker. I cannot even dream about it," Jha iterated.
The actress was applauded for her character as a dedicated mother who struggles with poverty in 3 Idiots. "After hearing the news I have lost my mental peace. This is something that will be running in my head for so long," a disturbed Jha said.
During the conversation, the actress revisited her days while shooting with the director. She was also taken aback with the girl's accusations. "I cannot pass any judgements on the girl but I strongly believe he cannot do this. You can totally understand what is running in someone's head. He never even passed any lewd comments or made crass jokes on the sets."
On a parting note, Jha also hoped that the innocent get the justice. "I don't know the girl and I'm no one to pass any judgements. But I really hope and pray that whosoever is the innocent his/her truth should be out and should get justice," she concluded.
EXCLUSIVE! 'I cannot pass any judgements on the girl but I strongly believe Rajkumar Hirani cannot do this' says Amardeep Jha who worked with the director in 3 Idiots and PK
Reviewed by
ghost
on
January 13, 2019
Rating: