Exclusive! From spilling beans about his character in Uri to talking about his dream to be a soldier, Mohit Raina lets it all out in our interview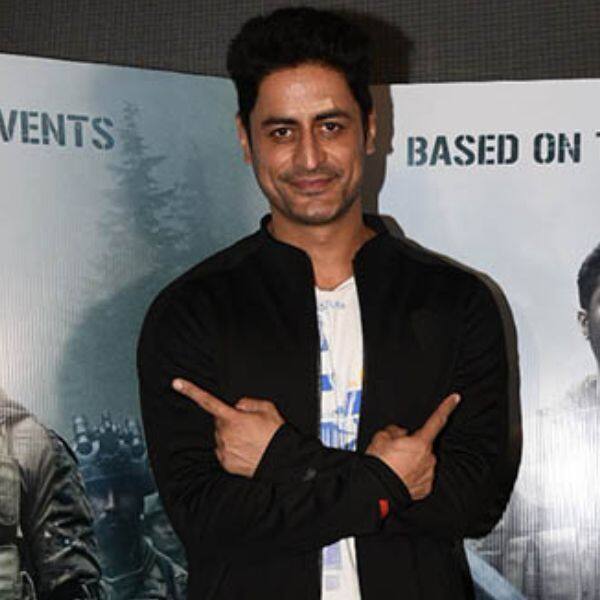 Television industry's yet another known face has made his way to Bollywood and artist is Mohit Raina. The actor, who is still remembered for his role as Lord Shiva, is entering the tinsel town with Aditya Dhar's Uri which is based on Indian Army's 2016 surgical strikes on Pakistan in retaliation of their Uri attack. While the actor was going out and about to promote his project, we caught up with him for a small chat wherein he made some interesting revelations about his character, his dream to be an army man and his connection with the soldiers since his childhood.
Here are some excerpts from the chat:
Q- Why did you choose to be part of Uri?
A– When I heard that a film is being made on this event (Uri attacks), I knew it won't be made again. And the kind of platform and visuals the makers had in mind, that was why I said yes for the film.
Q- You are born and brought up in Kashmir, tell us how emotionally connected are you to army personnel?
A- There is a lot of emotional connect, I cannot explain it in words. I have seen army men since the age of 4 or 5. Since childhood, I know how thick is the sole of an army man's shoe, I used to play, interact and have food with them. In fact, I used to take lunch from my place to share with them. So, my connection with army men is on a different level. As a kid, I have seen all of that and I respect them a lot. And what they do is selfless. They don't think about themselves. We don't and cannot even repay 1% of what they do for us. That is the reason why I am more attached to defence forces.
Q- What is your character in Uri all about?
A– I play a special forces commando named Captain Karan Kashyap who is a snipper. He is a top rank snipper who gets the shot right everytime. He is a fun loving guy, larger than life, loves his family and team. He is a man who lives in the present.
Q- And how did you prepare for the same?
A- We trained very extensively. Every day at 5 or 6 am, we would go to Navy Nagar and the army men over there would train us, teach us about their discipline, their way of handling things. In the afternoon, we used to have a lot of workshops whereas in the evening we used to get lectures and training from the special forces.
Q- In real life, did you ever think of becoming a soldier?
A- I always wanted to be a soldier. When Kargil happened, we lost many young captains. At that time, I was going to NDA as my admission was done. I had forcefully convinced my parents too that I wanted to join the army. But I had to take a backseat because of my eyesight. One has to pass the visual test which I couldn't.
Q- Was being an army man your first preference?
A- Yes, of course, it always was.
Q- How did acting happen then?
A- I was studying CA that time and was applying for the finals. Side by side, I sent in a request for Grazia Mr India. I didn't expect that I would be called and get selected. But I did get a call saying I had to go to Mumbai as I was shortlisted. After that, things slowly fell in place.
And we are glad they did as we got an actor like Mohit Raina in the industry. Don't you agree? Coming back to his debut film, Uri which also stars Vicky Kaushal, Yami Gautam and Paresh Rawal in vital roles, it is set to hit the screens tomorrow.
Exclusive! From spilling beans about his character in Uri to talking about his dream to be a soldier, Mohit Raina lets it all out in our interview
Reviewed by
ghost
on
January 09, 2019
Rating: