EXCLUSIVE! Emraan Hashmi on his kissing scene in Why Cheat India: It was easy for the makers to convince as 'I've been doing this for long'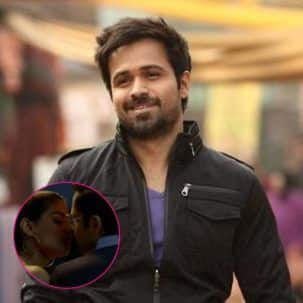 Emraan Hashmi's upcoming film, Why Cheat India, is currently the talk of the town for many reasons. From the title change to Emraan's kissing scene, the movie has been in the news. Many were surprised to know that Hashmi, who has had the tag of serial kisser in Bollywood for years now, will not be having any kissing scene in Why Cheat India. But, much to everyone's delight, the actor said that he has one in the film. During the promotion of his film, when we caught up with the actor, he revealed how the makers convinced him to do that scene which his co-star, Shreya Dhanwanthary, said has turned out to be good.
Contrary to what was being reported, Emraan revealed that it didn't take much effort on the maker's part to convince him as he immediately agreed to do that scene, which was initially supposed to be a part of the movie.
Watch Emraan talking more about his kissing scene in Why Cheat India here:
Directed by Soumik Sen, the film revolves around the Indian education system and the consistent problem of cheating in exams. The film is set to hit the theatres on January 18, 2019.
EXCLUSIVE! Emraan Hashmi on his kissing scene in Why Cheat India: It was easy for the makers to convince as 'I've been doing this for long'
Reviewed by
ghost
on
January 16, 2019
Rating: