Dwayne Johnson calls out a UK Tabloid for posting a FABRICATED interview 'which never happened' and Twitter believes him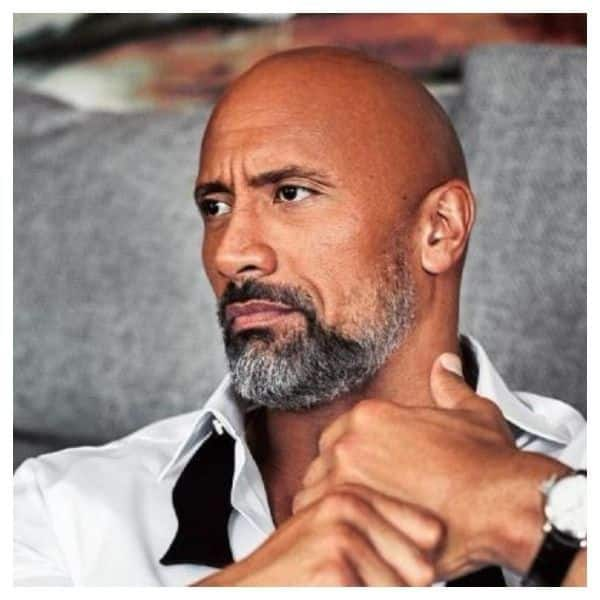 Dwayne Johnson woke up one fine morning and saw an interview which left him zapped. At least, that's what he narrated in a video posted on his Instagram handle. Daily Star, a UK-based daily, published a front-page interview of The Rock where he can be seen slamming the millennials. He even apparently called them 'Snowflakes'. The tabloid quoted the actor saying, "whining snowflakes are draining positive change through their constant moaning". The quote continues, "generation snowflake or, whatever you want to call them, are actually putting us backwards" and "if you are not agreeing with them then they are offended – and that is not what so many great men and women fought for". It seemed as if The Rock has some grouse against the millennials. Post the chaos, the tabloid pulled down the story from their website but hasn't commented on it being fake.
In a video, Dwayne 'set the record straight' that it was completely fabricated…
Twitter completely believes him because they have faith The Daily Star is capable of such things.



Weren't they the same ones that reported that @RichardHammond's house had been burglarizing and ransacked while he was out at work only to come home to find it was a fake?




— Pablo McFluffington (@Mrgw98) January 12, 2019






Yeah it was one of several newspapers who reported it and he had to make a video telling everyone it didn't happen




— weratewrestlers (@weratewrestlers) January 12, 2019






I don't know what happened & I'm not going to waste time to satisfy morbid curiosity. However, I will take the time to say I know Dwayne Johnson aka The Rock would not say or do anything damaging to anyone. Perfect balance of strength & Grace. ?




— Stacie Armstrong (@StacieHlthCoach) January 12, 2019






I was wondering! You've always been extremely uplifting and positive towards and for everyone. You've only ever wanted to empower people to be their best. Thank you for clarifying.




— Jamie Kay Russler (@JamieKayRussler) January 12, 2019






No one believes the papers in the UK, like many tabloids they're full of BS!
Even if you said that, to put it on the front page says a lot about the Daily Star, there's so much going on in the UK that should be addressed instead!
You spread nothing but positivity, don't stress ✌?




— Donna Marie London (@DonnaMarie_DML) January 12, 2019






dude no one with a brain believed that… you have been nothing but an inspiration to all people.. from the days in the CFL to being a superstar in the WWE, always a role model to all of us ??




— Tornheln (@tornheln) January 12, 2019



Dwayne Johnson really has a crazy and loyal fan following.
Dwayne Johnson calls out a UK Tabloid for posting a FABRICATED interview 'which never happened' and Twitter believes him
Reviewed by
ghost
on
January 15, 2019
Rating: