Believe it or not! An EGG has shattered Kylie Jenner's world record - here's how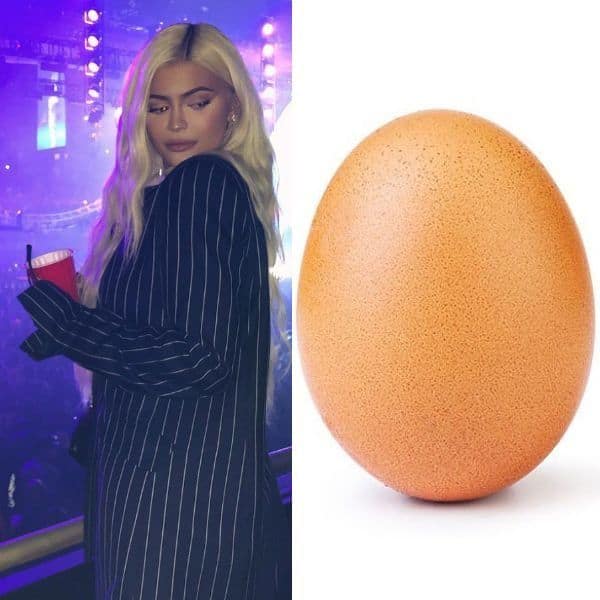 In a surprising turn of events, Kylie Jenner has lost the record of having the most liked photo on Instagram to an egg. Yes, an EGG! It does sound weird but this is the truth. Before you wonder how on earth this happened, let us tell you it all started when someone created an Instagram account titled, 'world_record_egg,' only to beat Kylie's record of having 18M likes on a single picture. The user who handles this account simply shared a picture of an egg urging the users to beat the current world record held by Kylie Jenner. And guess what? This picture crossed 18 million likes thereby shattering Kylie's world record. .
Here's the picture of the egg that shattered Kylie's record:
Reacting to the same, Kylie shared a video of herself when she heard about the news. She captioned the post as, "Take that little egg."
Meanwhile, Kylie Jenner's picture which had received 18 million likes was that of her daughter, Stormi Webster, who had her thumb wrapped around Kylie's hand. All said and done, an egg dethroning Kylie Jenner is probably the weirdest yet funny news to start 2019.
Believe it or not! An EGG has shattered Kylie Jenner's world record - here's how
Reviewed by
ghost
on
January 14, 2019
Rating: