After criticism, Hardik Pandya and KL Rahul's episode from Karan Johar's chat show gets pulled down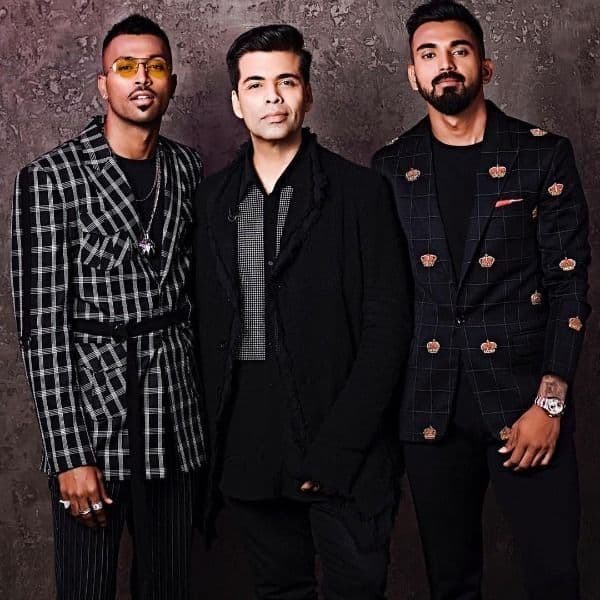 The last weekend and then a weak after has garnered the worst rep for cricket and showbiz more than ever. It all happened after all-rounder Hardik Pandya made the entire internet cringe and retch when he appeared on Karan Johar's chat show and the filmmaker egged him with his giggles. Now, nobody intends to intellectualise the format that literally wants all its guests to 'Stop making sense' but even then a lot of stuff that the Pandya said made news and not in a good way. Of course, he apologised for "Getting carried away" but nothing changes the fact that he passed rather misogynistic and racist remarks while wearing his "I'm a womanizer" attitude like a badge. So much so that, the BCCI issued a show cause notice to him and cricketer KL Rahul who accompanied him on the said show for his misdemeanour.
But clearly, it wasn't enough. The rage on social media gained more momentum due to the cricketer's ineffective apology and the whirlwind then took shape of a mass regulation for more reasons than one. The OTT platform has pulled down the controversial episode from the array of others and it goes to say about the above-mentioned. If you glance, the last episode that pops up is of Sonam Kapoor and the siblings.
Earlier, Hindustan Times quoted a senior BCCI official saying, "This attempt at an apology does in no way bring the issue to closure. This merely shows how lightly he takes the gravely serious issue of respecting women. His conduct was unacceptable. He needs to understand the impact the utterances of an international cricketer has in this country but more importantly, he needs to learn how to differentiate between the right and the wrong. Right now, he seems to merely respond to the outrage and not to his own thought process and conduct." Stay tuned to BL for more updates and scoops!
After criticism, Hardik Pandya and KL Rahul's episode from Karan Johar's chat show gets pulled down
Reviewed by
ghost
on
January 10, 2019
Rating: