Aahana Kumra didn't thread her eyebrows for a year to look like Priyanka Gandhi in The Accidental Prime Minister - read exclusive interview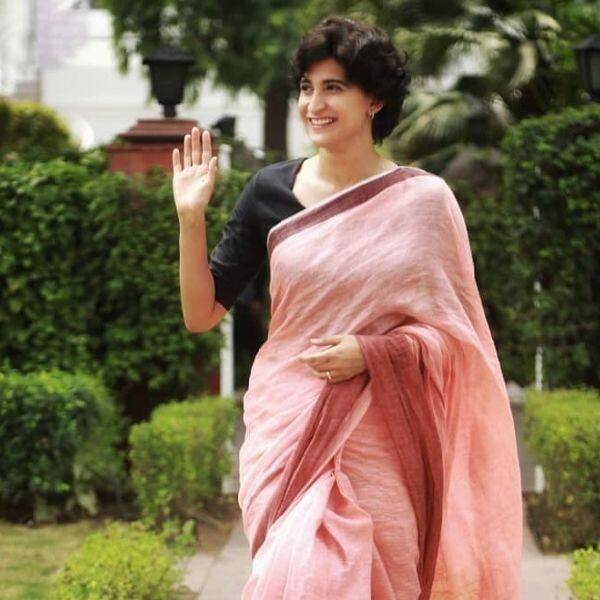 Aahana Kumra's film, The Accidental Prime Minister, has hit the cinemas today. As of now, the film has received a mixed response from the critics and the audience. However, even before the release, Kumra was being lauded for her striking similarity with Priyanka Gandhi. She stepped into the shoes of Priyanka Gandhi in the film. To get the look right, the actress worked hard and so did her team. From her hairdresser to her make-up artist, everyone took efforts to make sure Aahana's look was near-perfect. In an exclusive interview with BollywoodLife, the 33-year-old revealed an interesting detail about what went into getting her to look perfect.
"My makeup was minimal. When I did my first look test, my make up artist told me to stop grooming my eyebrows. I completely stopped threading them. And now it has been almost a year since I threaded my eyebrows," Aahana said. Further, when asked as to how she felt once she was all dressed up as the politician, she added, "Initially, I believed I couldn't pull off Priyanka Gandhi's look. But, everybody told me that I looked quite similar. So when I saw my first look test, I was like, 'Oh my god!"
The actress even revealed that she is enchanted by Priyanka Gandhi and would love to meet her someday. Apart from talking about her character, Aahana said that this film is a remarkable thing in her career as she has always been fascinated by political dramas. Having said that, she also mentioned that she read the script of The Accidental Prime Minister much later after she agreed to do the role. Seems, the actress feels blessed to be a part of a film backed by Vijay Ratnakar Gutte.
Aahana Kumra didn't thread her eyebrows for a year to look like Priyanka Gandhi in The Accidental Prime Minister - read exclusive interview
Reviewed by
ghost
on
January 11, 2019
Rating: